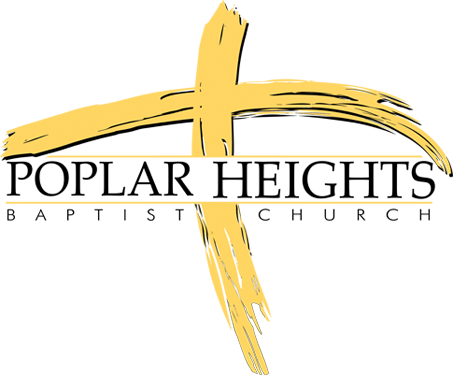 Poplar Heights Baptist Church is a warm and caring family of believers.  It is our greatest desire to share the love and truth of Jesus Christ with all.  We invite you and your family to worship with us and let us serve you.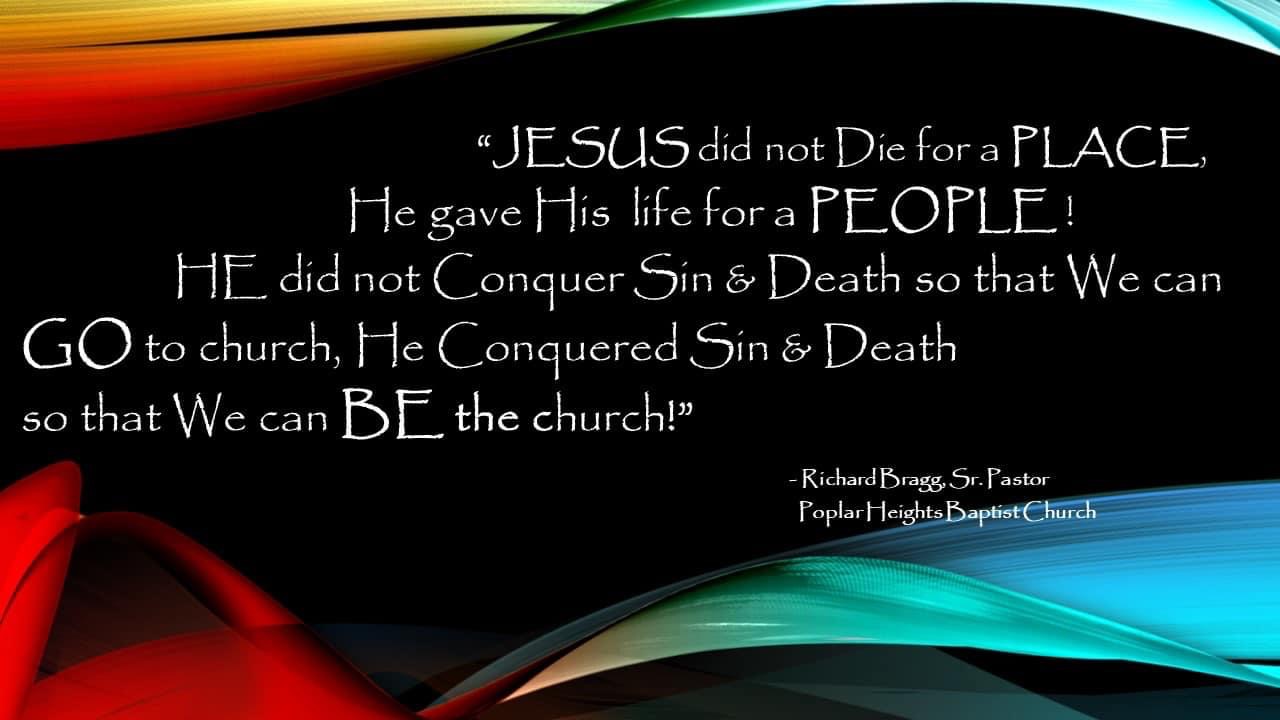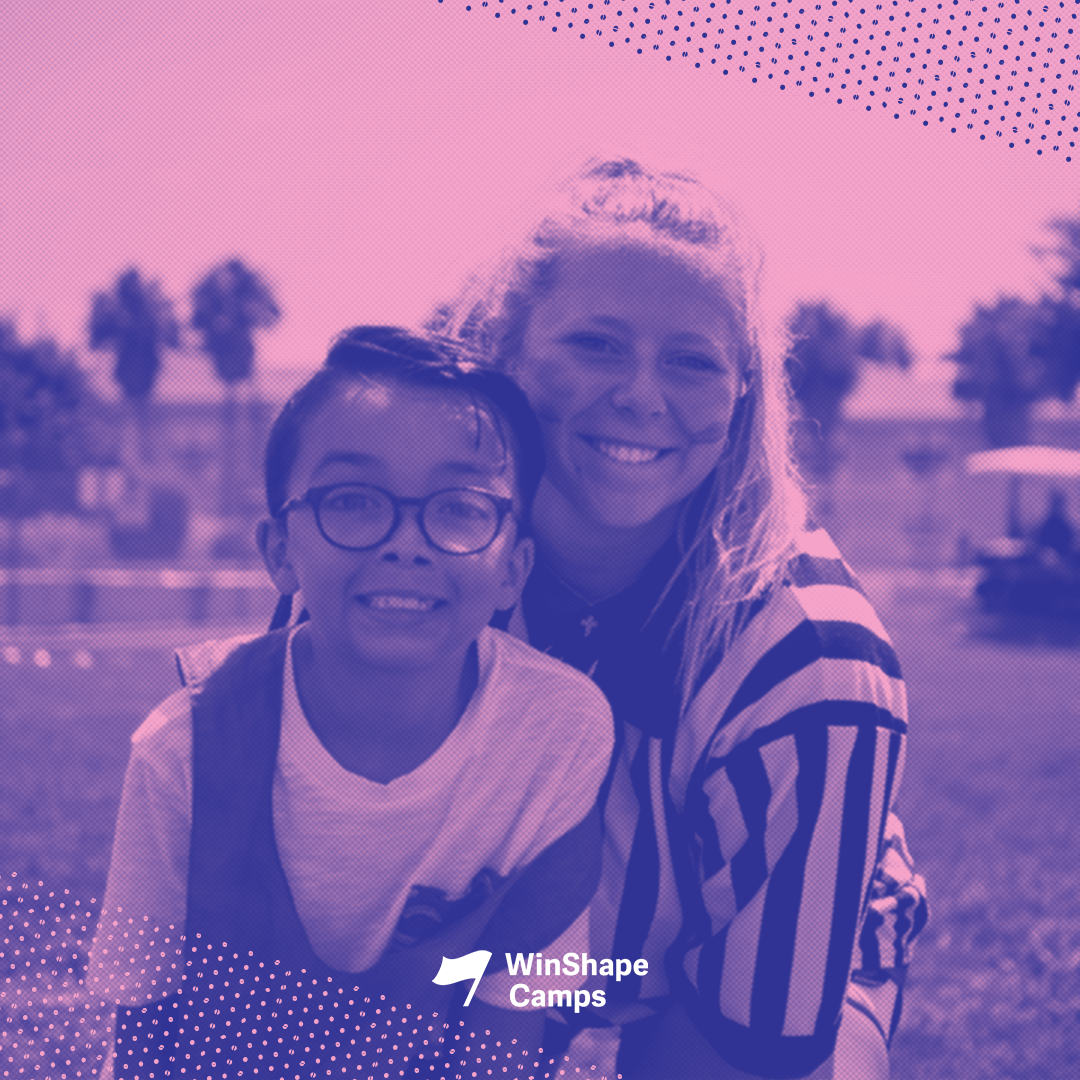 Join us for WinShape
Come join us July 5th-9th for WinShape Camps!
New to Poplar Heights?
We are happy to have you. Read about what to expect, when worship services are, and how to have questions answered about the church.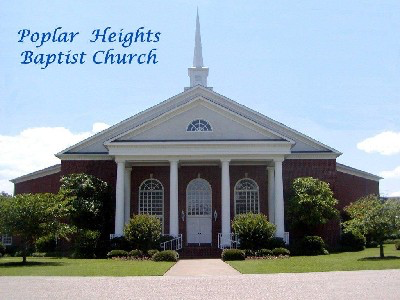 Car Show
At Poplar Heights Baptist Church
Saturday , June 12th, 9am-1:30p 
Hotdogs, Hamburgers, CARS and More! FREE, FREE, FREE!
Sunday Services
 On Sunday mornings, small group classes for all ages meet at 9:00am in various rooms in the church.  If attending for the first time, come to the welcome center outside the sanctuary and someone will be available to help you find your place!  
Worship begins in the sanctuary at 10:15am. You can also join us on Facebook and watch the service live. 
Hope to see you there!
Wednesday Night Fellowship
Wednesday evening service begins at 6:00 in the fellowship hall with a time of fellowship and a meal.  Reserve your spot for the Wednesday evening meal by signing up in the foyer on Sunday or calling the church office.  Menu changes weekly.  
Youth, children, and adult small groups meet after the fellowship. 
The word the Bible uses for salvation means to be rescued or delivered from something.  So what then are we being rescued/delivered from?  There are at least three answers to this question. We are rescued from the rule of Satan, captivity to the sinful nature, and delivered from the power of death.   Ultimately, as a result of salvation, we are delivered from the eternal penalty of sin which is eternal separation from God in Hell. 
WHY DO WE NEED TO BE SAVED?   
We need salvation because we all sin and live in disobedience to God.  Sin is disobedience to God and his commands.  It is missing the mark of what God expects from our lives.  As a result of our sinful disobedience, we are separated from God.  Salvation restores the sinner to a right relationship with God.   The eternal penalty of sin is death, referring to eternal separation from God in Hell.  We need salvation in order to escape the eternal penalty for our sin.
WHO CAN BE SAVED? 
ANYONE can saved!  Jesus' death on the cross was for the sins of the world!  There is no such thing as a person that is too sinful for Jesus to save.  Salvation is possible for anyone.  We all have the hope of salvation because of God's grace in sending his son Jesus to pay for our sins through his death on the cross and guarantee eternal life by his resurrection.  The real question is not so much who can be saved, rather it is who will be saved?  Only those who trust in Jesus will be saved.  Since forgiveness of your sins has been provided for through Jesus' death on the cross, and since he overcome the grave for you by his resurrection, your salvation has been made possible.   Why not take the next step and trust in Jesus to forgive you of your sins, bring you back into a right relationship with the Father, and give you the assurance of eternal life?
HOW CAN YOU RECEIVE SALVATION?
By sending Jesus to pay for our sins through his death on the cross, God has acted in GRACE toward us.  Grace is God giving us what we cannot earn and do not deserve, i.e., forgiveness of our sin so that we can have a right relationship with him.  We do no deserve this forgiveness, nor can we earn it.  The price for our sins is fully satisfied in Jesus and his death.  So how do you receive the forgiveness Jesus provides for you by his death?
TRUST in him.  This is faith.   Trust that his death actually does pay for your sins and satisfy all that God requires.  Trust that you have now been forgiven and set free from the rule of Satan and delivered from captivity to sin.  Trust that his resurrection assures you of an eternity free from the eternal penalty of sin.
CONFESS that you are a sinner and that you need Jesus to be your savior and Lord.  Confession means you move to a place of agreement with God.  In confession you agree with him about your sins, your need for forgiveness, and you agree with him that you need and accept Jesus as your Lord and savior.
REPENTANCE becomes a new way of life.  Repentance means you have a change of mind about the direction of you life.  Before salvation, your life was moving away from God in a pattern of sinfulness.  When you receive salvation, having trusted in Jesus and agreed with God about your sins and need for a savior, it is now only natural that your life begin to move in a new direction due to the change of mind your new relationship with Jesus brings into your life.  The change of mine leads to a change of heart which brings about a change of direction in life.  This is repentance.  When you stop living in sin and begin honor God by obeying him in that area of your life, you have experienced repentance.
A SUGGESTED PRAYER
Lord, I agree with you that I am a sinner and that I need you to be my Savior and my Lord.  I trust that your death on the cross truly has paid the price for all my sins and that your resurrection guarantees me eternal life with you in Heaven.  Help me to now turn from my sin and live in obedience to you.  Thank you for the grace you have shown to me in saving me.   AMEN!
If you have received Jesus as your Lord and Savior today, we would like to know about it so we can help you grow in your relationship with Christ and your understanding of what it means to live the christian life.  Please let us know of your decision by reaching out to us through the contact options available here.  If you live in the area, we would invite you to come join with us in worship at any of our regularly scheduled services.  You can find our service times and schedule at the bottom of this page.  It is our prayer that you soon unite yourself with a strong christian church family and grow in you new walk with Christ.
Sundays
9:00 a.m. – Small groups for all ages
10:15 a.m. – Morning Worship
Wednesdays
6:00 p.m.- Fellowship meal followed by small group studies for all ages
Church Office Hours
Monday through Thursday
8:00 a.m. – 5:00 p.m
Support Poplar Heights By Donating Today!